I have discovered the world of online Design Magazines. Well, I discovered them sometime ago when I was no longer able to receive or buy my favorites in English. Before that, I used to subscribe to Real Simple, House Beautiful etc. But now, I rely on the internet and greatest of all, the Design bloggers!
I spend more time looking at their blogs than I do working on my own. Which might just be the best thing.
Do you enjoy looking at your magazines online ?
Design Sponge is the culprit ! I don't remember how I found it but that is where you will find me, especially when dinner should be cooking or someone is waiting for me to get dressed so we can go out. I mean really, can you blame me ? How would I be able to talk The Husband into a velvet sofa in a cinnamon color if not for ... online design blogs? I rest my case.
Do you enjoy the standard magazines online or do you go for the more arty online styles?
I would find it hard to decide between most of them. Each brings something new to me.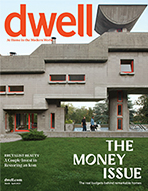 Of course, the classics like Architectural Digest are always a good browse.

Which design magazine is your favorite ?
There are the online design blogs that I can't read because they are Danish or French or something other than English or Spanish .. do I care ? nooooo, I can still look at pictures !